Marketing Men on a Mission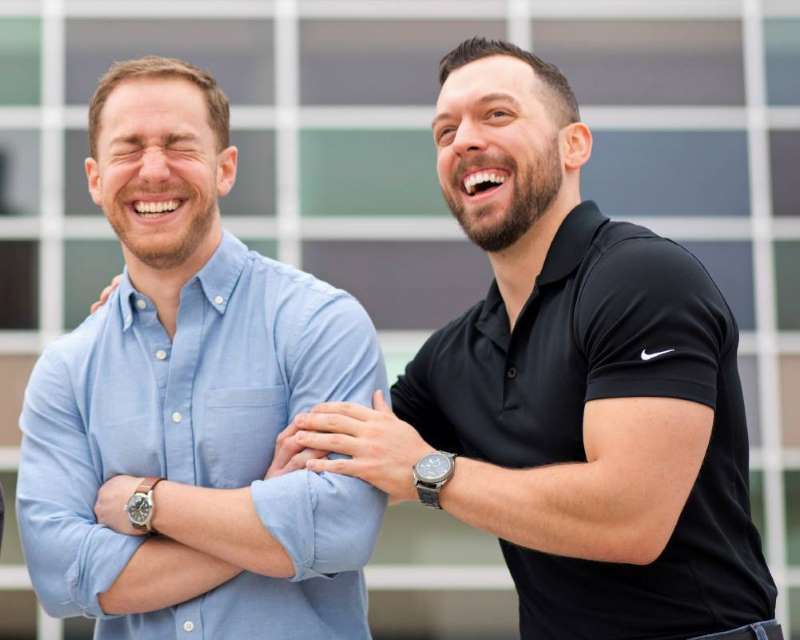 If you were to Mission Impossible-style repel into any random discussion at MAJiK HQ, you'd find yourself a fly on the wall in the middle of an almost manically enthusiastic discussion around business building and psychology.
It's no secret, we love what we do – and what we do well is turn entrepreneurial dreams into realities through creative, compelling, and impactful marketing strategies.
We believe that connecting is better than convincing and relationships drive results. Our goal at MAJiK Marketing is to educate and empower you to take advantage of the technologies and strategies available to you to build relationships while building your business.
During my days as a white-belt marketer, I used to think that marketing was basically walking a tightrope between reminding people that you exist just enough to stay relevant, but not enough to annoy people like that weird family member that you have to force yourself to smile in front of but constantly find reasons to hide in the bathroom to avoid.

After serving businesses for the past few years, I've learned that marketing is so much more than increasing revenue and maximizing ROI. It's about communicating with people and building relationships. It's a vehicle to help bring your message to the people that need to hear it. It's about making people feel heard, appreciated, and part of your brand. This is why we do what we do.
"Mindset master, business builder, and alliteration aficionado. I love helping motivated people see and seize the opportunities that slip through their fingers in business, fitness, and life."
While a jack of all trades in digital marketing, I specialize in email marketing to deliver creative, personalized campaigns at scale… in other words, I use technology to help you say things that matter to people who want to hear it.
My obsession with cultivating connection and creating wow-worthy experiences through email marketing wizardry stems from my background in Performance Psychology. By blending theory and applied sciences, I focus on systematically cultivating what's best in people and reject the traditional exploitative approach to marketing in favor of empowering, inspiring, and entertaining messaging.
Really want to get to know us?
From mindblowingly amazing marketing tips to clever quips, every Monday we give up the goods in our MAJiK Minute newsletter. Join the party!