Marketing Men on a Mission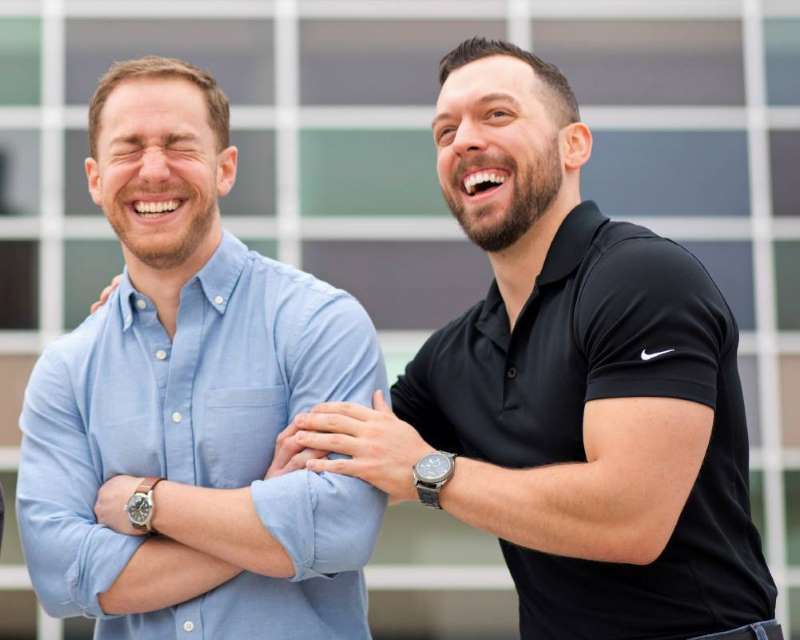 We're here to help coaches and mission-driven brands make a bigger impact.
After coaching hundreds of entrepreneurs from dozens of industries, our own path became crystal clear…
We help the helpers.
Coaches and personal brands can (and do) change the world. When you create a sustainable business that allows you to share your gifts with the world, it raises all of us up.
If you have a meaningful message worth spreading, consider us your megaphone.

After serving businesses for the past few years, I've learned that marketing is so much more than increasing revenue and maximizing return on investment. It's about communicating with people and building relationships. It's a vehicle to help bring your message to the people that need to hear it. It's about making people feel heard, appreciated, and part of your brand. This is why we do what we do.
"Mindset master, business builder, and alliteration aficionado. I love helping motivated people see and seize the opportunities that slip through their fingers in business, fitness, and life."
My obsession with cultivating connection and creating wow-worthy experiences through wordsmith wizardry stems from my background in Performance Psychology. By blending theory and applied sciences, I focus on systematically cultivating what's best in people and reject the traditional exploitative approach to marketing in favor of empowering, inspiring, and entertaining messaging.
Really want to get to know us?
From mindblowingly amazing marketing tips to clever quips, every Monday we give up the goods in our MAJiK Minute newsletter. Join the party!