Revolutionize Your
Email Marketing Automation
Email marketing WORKS.
So why doesn't yours?
Let me guess…
You're frustrated because you've seen the data. You know how powerful email marketing
should be
for your business. I mean, 4,400% return on investment??? Who wouldn't want that?
You see the other brands killing it, but you're still

stuck trying to figure out what to write

in your emails every day.
Whether you're burning out from constantly coming up with new emails or if you're just ready to see why the best brands in the world leverage email marketing automation, it's time to see the power of what automation can do for YOUR business.
In fact, if you sell your knowledge, email marketing should be

THE FOUNDATION

of your marketing and sales… but right now, it isn't.
If you want to

build relationships

with your subscribers that create an

auto-pilot

path to

sales, referrals, and consistently growing profits

, you absolutely have to take email marketing seriously.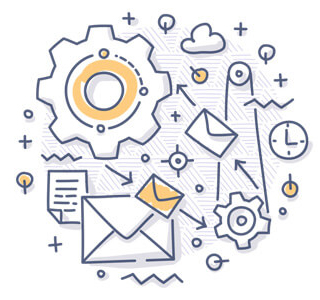 Sending broadcast emails is
time-consuming
and
difficult to measure and optimize
.
Automation allows you to deliver

consistently amazing and powerfully personalized experiences

for every single subscriber so nobody slips through the cracks.
You can finally put all of your content to use by putting the

right message in front of the right person at the right time

.
…but you don't know how to build automations and you don't have time to waste trying to learn an entirely new skillset. You just want it done… and

done RIGHT

.
Over years of working with hundreds of brands, we've created an email marketing automation system that
builds relationships and drives revenue.
No more struggling staring at a blank screen trying to figure out what to write in another email.
This is the next generation high-performance marketing system you didn't even know was possible.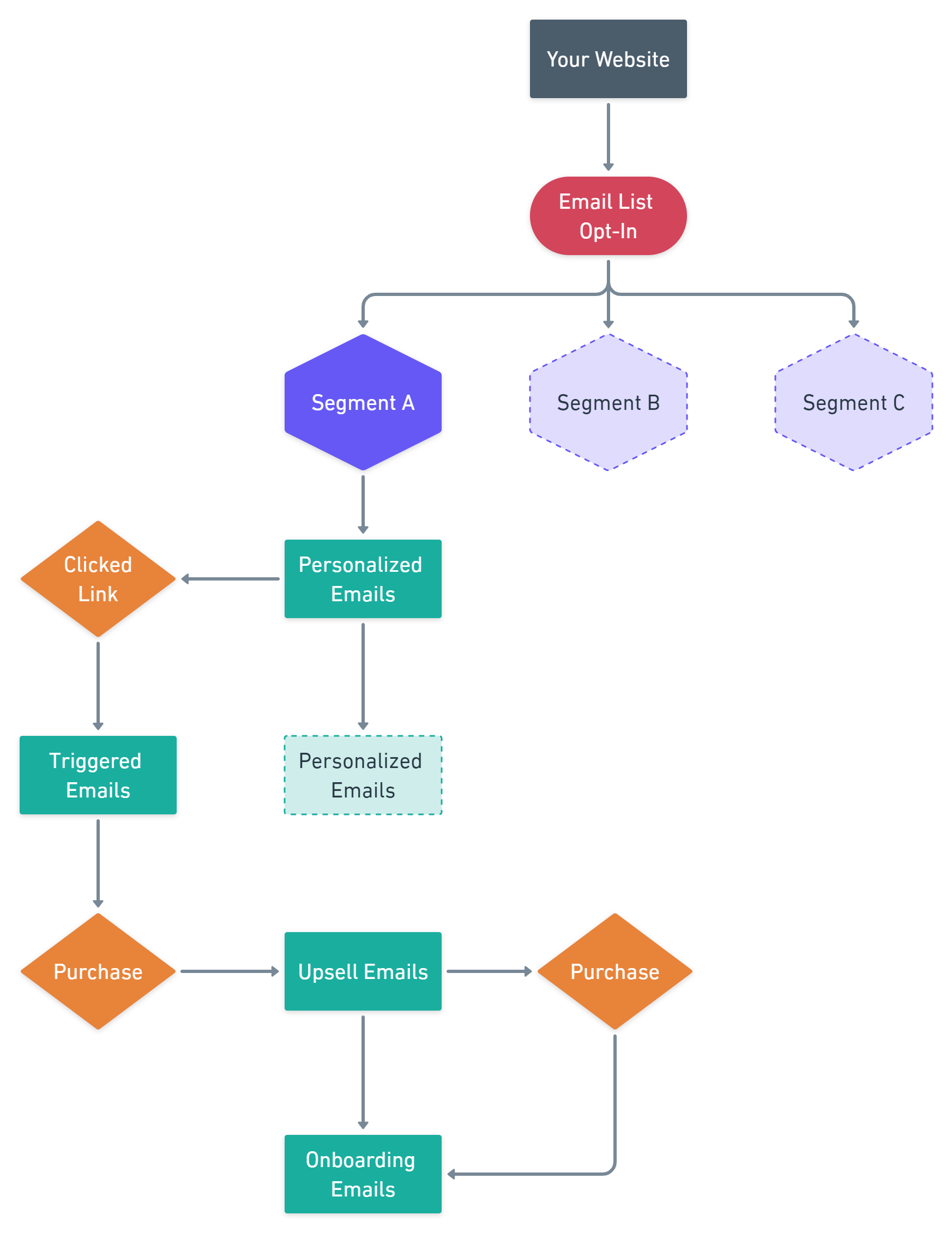 Imagine how amazing it would feel to know that all you had to do was put out your podcast, blogs, or YouTube videos to drive traffic toward your list and then everything else was automated?
What if you got replies every day from subscribers saying "it feels like you're reading my mind!" and the sales rolled in without any manual work on your end?
Fully Automated Marketing
You're stick of being chained to social media and sending manual emails constantly. "If I'm not posting, I'm not selling." That's no way to live. The MAJiK Machine frees you from the burden of coming up with new ideas and drives sales on autopilot.
High-Converting Emails
Every time you send an email, you cross your fingers, hoping it drives clicks and sales. What if you didn't have to guess anymore? We deliver "the right message to the right person at the right time" to ensure that every email hits home with each subscriber.
Split Testing & Optimization
Like a fine wine, your marketing should get better as it ages. With automation, we're able to constantly monitor what's working, what isn't, and continually refine your marketing so that it gets better and better over time. It's growth, guaranteed.
Want us to take
YOUR email marketing

to the next level?
Really want to get to know us?
From mindblowingly amazing marketing tips to clever quips, every Monday we give up the goods in our MAJiK Minute newsletter. Join the party!